Today's one of those day were I  just want to curl up in my bed or couch & watch a movie marathon with a bag of Indiana Popcorn…all day.
But I'm not gunna complain. Because this homegirl, has a paid week coming up for Vacation!
I'm too excited.
A  friend of mine asked me what I was going to do while on my vacation & really…I have not a clue.
I've had a few things in mind and surely, as I make my way to finding out those few things, the opportunities have been sprouting up..
Check these out!:
OK…now I know this flyer says this event has already passed, but they're having more events happening for the Month of June.Pudgy women on skates throwin' bows…Bring it!
Get Your tickets & find out more here: 
http://massattackrollerderby.com/
 Making Popsicle is definitely on my list of things to do. Especially "Adult" Popsicles
 Find out how to make these bad boys, right hurr.. http://www.buzzfeed.com/rachelysanders/super-cool-popsicles-to-make-this-summer
**FYI: the Family Dollar on West Broadway in South Boston, MA has 6-8 Popsicle mold kits for a buck.. Definitely can't beat that!
Next up.
Yes, I've planted these peppers fairly recently & they haven't begun to sprout anything yet..lets keep hope alive.
Lets keep our fingers crossed that I don't kill them by over watering
**Pot & plant seeds above, aslo from the Family Dollar on West Broadway in South Boston
http://www.burpee.com/vegetables/peppers/growing-peppers-article10252.html
Now you know, I'm gon' eat, on vacation!
Phantom Gourmet is having a "Beach BBQ" in the Government Center Plaza
One City Hall Square
Boston, MA 02201
June 21st to the 23rd! BBQ+Music+Free Samples? I'm on it!
http://bbq.phantomgourmet.com/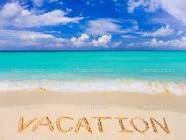 (Sips my coffee incredulously) Can't believe I get time away for this?! almost to good to be true..
But i'll be Hotsteppin' & sweatin' in this Boston heat
I love vacation time!